North Bay Skating Club
Constitution
Welcome!
Founded in 1941, our club has been continuing the tradition of providing quality skating programs to the North Bay community.
We provide Learn to Skate (Pre -Canskate and CanSkate) programming for children ages
4
-16 and figure skating for all ages.
For those of you who already know how to skate and want to skate in a "team" environment, check out our Synchronized skating option.
---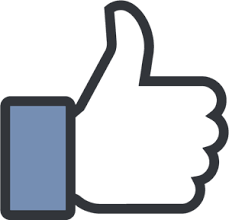 Follow us on
Facebook !
Please send
E-transfers to:
nbscregistrar17@gmail.com
Password: skating
Fall/Winter
Registration
NOW CLOSED!
Remember: All
members are
required to pay
a mandatory
Skate Canada
Insurance Fee
before going
on the ice.
All Skaters must register using Uplifter on a first come first served basis.
The skate canada insurance fee will be added to your invoice. It is not included in the program costs.
Registration and payment policy has been updated for the 2022/2023 season and can be found at the bottom of the page!

Please send E-transfers to:
nbscregistrar17@gmail.com
Password: skating

Coach Cara Song and her family are raising funds for the GIFT program at Sick Kids Hospital. Cara is a dedicated coach and well loved by the skaters. Check out her Facebook page for more details. Please support her fundraising efforts.
Fundraiser
This year, to make our fundraising efforts easier, we will be using an app called FlipGive. This is a free app to install and costs nothing to use.
Simply join our team on FlipGive and start shopping through the app or team page. We'll earn money every time you shop with popular brands like Amazon, Starbucks, Indigo, Sportchek, Esso and so many more.
How it works: The NBSC will receive a percentage of your online purchase from the app.
Join our team now by clicking this link: NBSC FlipGive Team
If you are prompted for a join code, please enter code B4JF4X.
Please sur this app for all your online purchases. Feel free to share this with all your friends and family. Every little bit helps us.
Thank you for supporting the North Bay Skating Club.
---
Thank you to our sponsors: