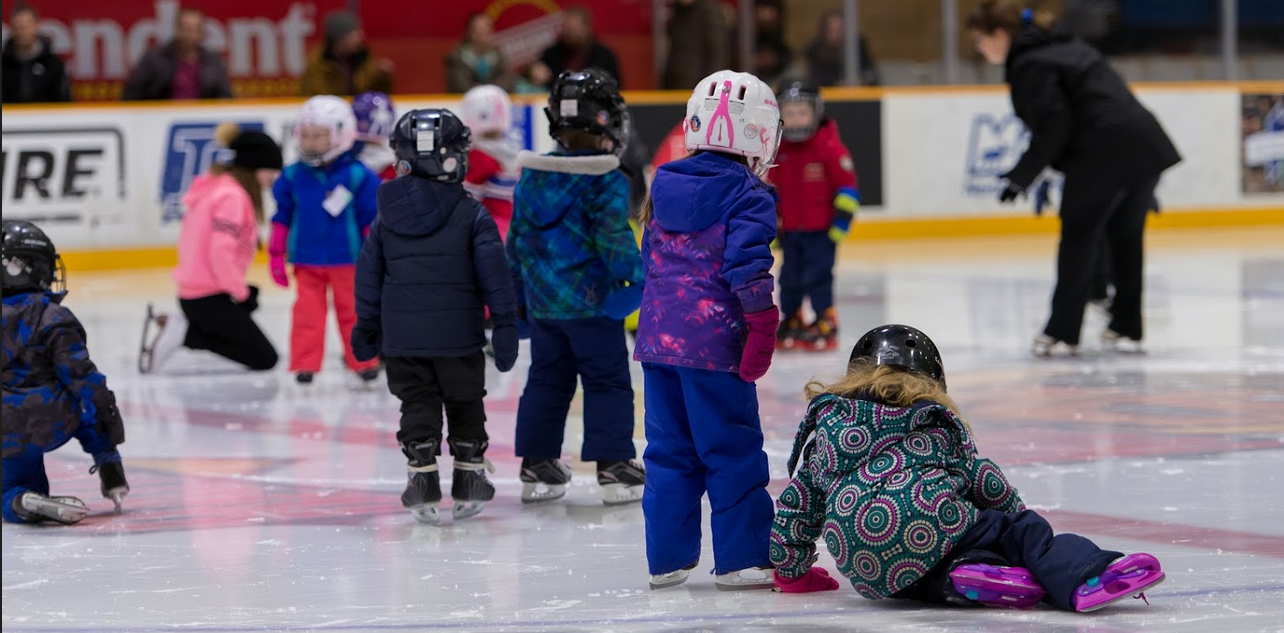 North Bay Skating Club Pre-CanSkate Program
Our program is designed for younger skaters (age 3 as of Sept. 1st to 5 years old) to learn the elements of skating without a parent on the ice. With fun on-ice group activities led by certified Skate Canada coaches your child will begin their journey to a life long love of skating. Children will receive an orientation to the ice surface and will learn the basics of skating through games and songs. Participants should be able to stand and walk on skates with straight ankles off the ice.
It is mandatory that all preschool participants wear a CSA approved hockey helmet.